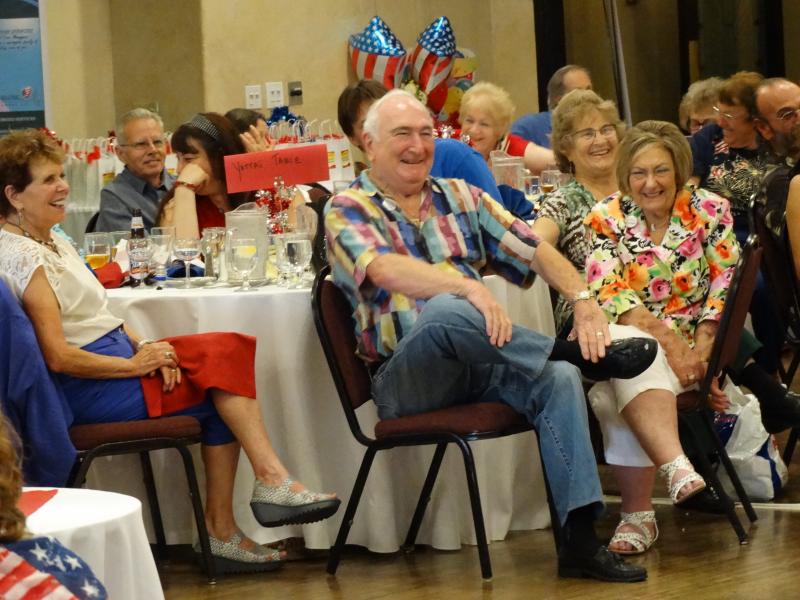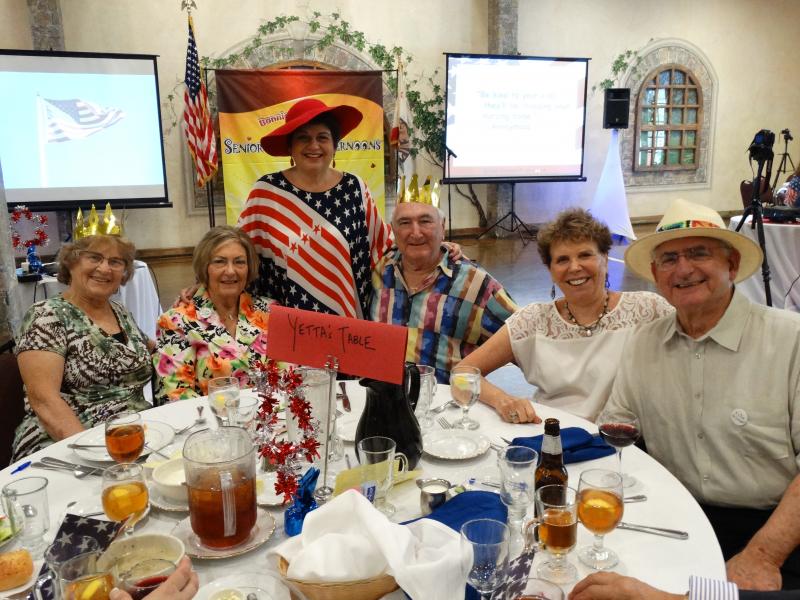 Comprised of Seniors, and (their boomer children) who are active retirees living at home or in senior housing communities as well as in assisted living. They are also in retirement associations, active senior clubs, Veterans associations, church and temple groups. They're also Red-Hatters, Elks, and a variety of groups just looking to have a good time in the afternoon with their friends, girls day off from work… you name it they're coming! We're a fun show to come to whether you're a boomer, or a senior, or anyone looking to laugh in the afternoon with a senior sensibility!

Adult children are also joining in the fun by bringing their parents to the show. Everyone who comes has a good time! Grandchildren even come to spend time with their grandparents laughing the afternoon away!
We get lots of birthday celebrants because we love people celebrating with us and we go out of our way to make them feel appreciated as we celebrate aging!
Our venues are all handicapped accessible and are able to accommodate wheelchairs and walkers and have nearby parking!